Custom Printed Tissue Paper – Get A Quote
Custom Printed Tissue Paper – Get A Quote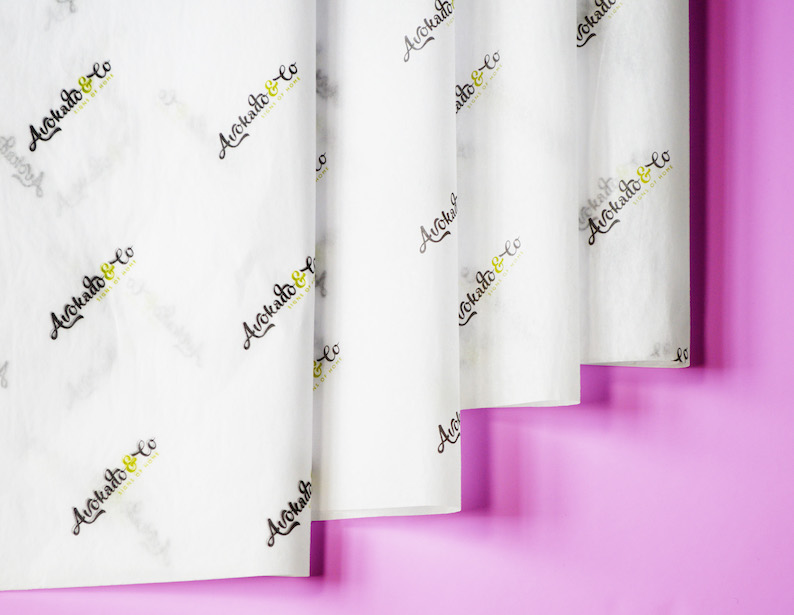 Custom Printed and Branded Tissue Paper
Our custom printed tissue paper MOQ starts at 500 sheets and is a great way to add a luxury finishing touch to your packaging. Use it to wrap up delicate items or create a unique unboxing experience. We have a fantastic range of custom tissue paper that can be used for wrapping gifts, packing boxes or as padding for mailing boxes.
Customise you tissue paper with your own logo, branding or design. Available in a range of colours. Our most common thicknesses are 17gsm, 30gsm and 40gsm for food safe wrapping paper.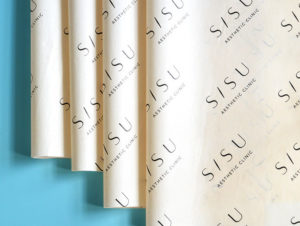 Package Gifts
– Cost effective, versatile, vibrant. What more is there to say. Tissue paper is one of the cheapest ways to get branded packaging that looks great.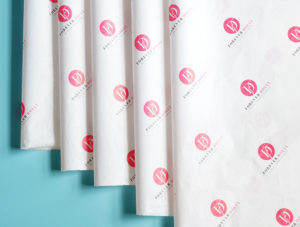 Protect Items
– Tissue paper can add a little bit of protection to products.
– Its no substitute for bubble wrap, but every little helps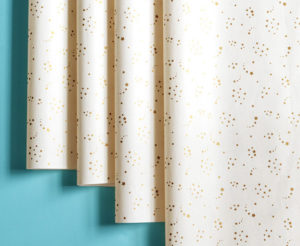 Add a Touch of Luxury
– Using tissue paper to wrap your products can make them look really professional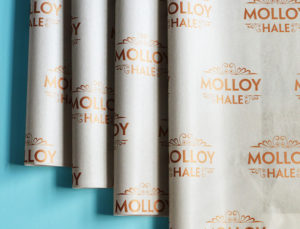 Professional Print
– A repeated logo pattern is the most popular option
– Add stickers to create a real unboxing experience
Branded Tissue Printed With Your Logo
Get your logo or design printed on tissue paper.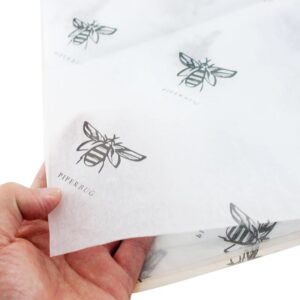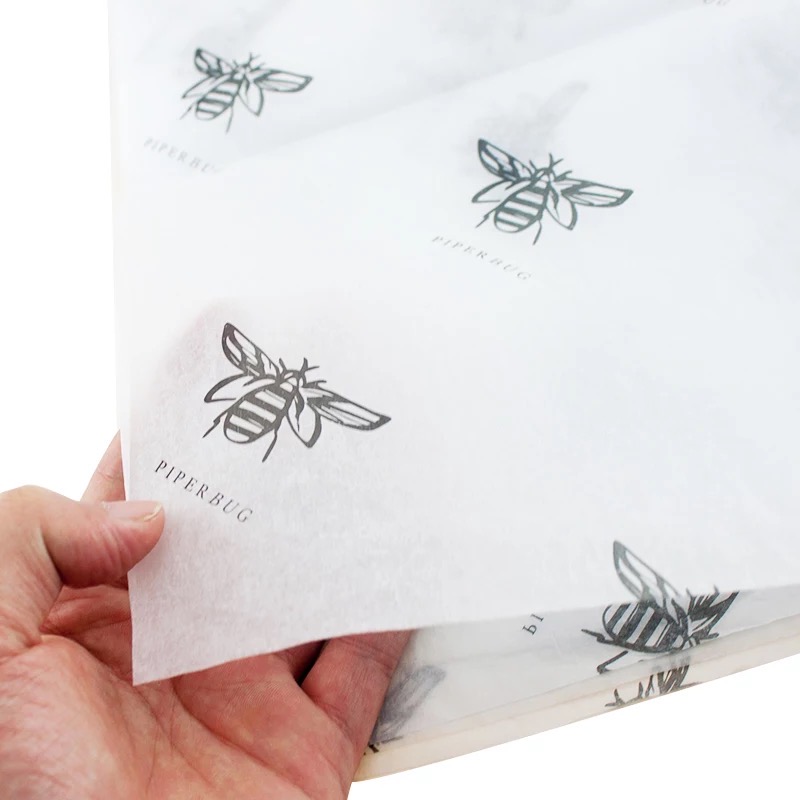 Cost Effective Tissue Paper
Orders start at just 500 sheets. We have the capacity to produce millions of tissue paper sheets for a single order. Standard sheet size 50x70cm with the largest sheet size being 70x100cm.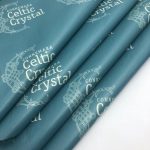 Full Colour Printing
Print your logo or design on custom tissue paper using high quality digital printing. Great results every time. Printed tissue paper can come in a range of colours. Choose one to go with your brand or just to get noticed.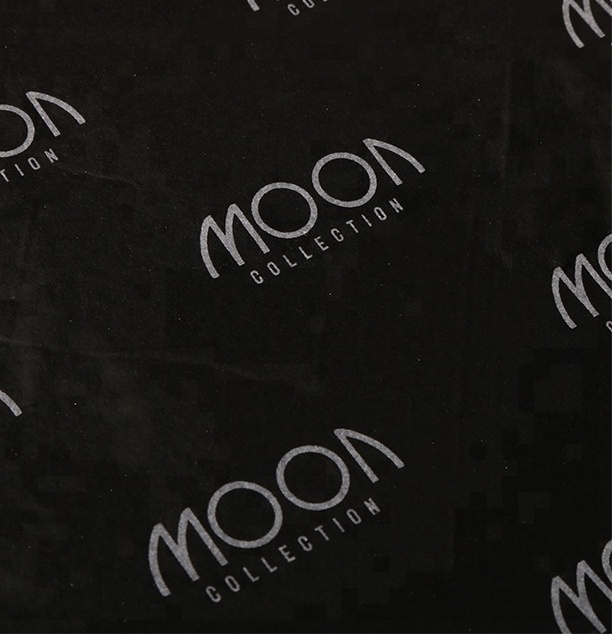 Wholesale Tissue Supplier
We are a UK based supplier and can offer great discount for larger volume orders. We also offer multi product discounts. So if you also need mailing boxes or paper bags it can reduce your costs even farther.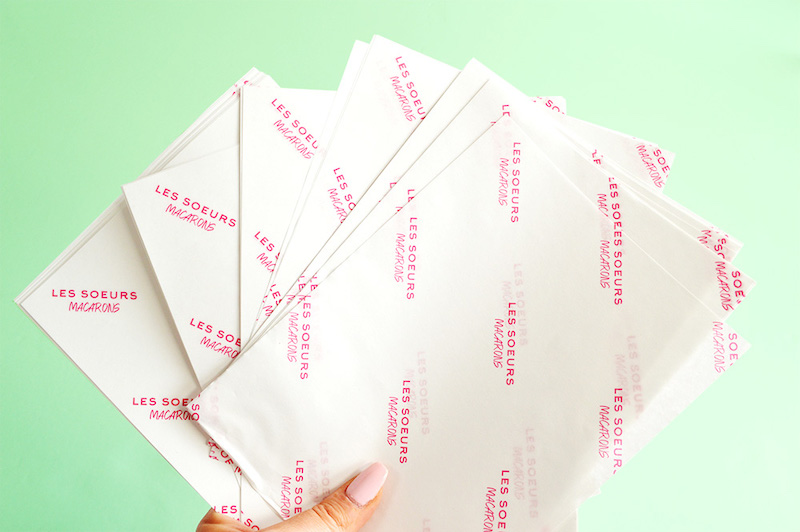 Customised Tissue Paper
Our printed tissue paper is a great way to add value to your packaging without having to spend big bucks. Personalised tissue paper is a highly versatile product and can be used as protection, wrapping or a finishing touch.
Our tissue paper is made to be bleed resistant and acid free. This means it can be used for almost anything. Additionally, we can make our tissue paper food safe so you can wrap up your delicious treats in style.
Branded tissue paper is simple and effective at showing off your brand. If you have a logo why not get people to see it as much as possible.
Great for boutiques, craft shops, jewellers, clothing shops, and many online retailers. There is a reason why tissue paper is one of our most popular products, its cheap and looks fantastic. Get in touch now for a quote.
Printed Tissue Paper Options
Packed in reams of 500 sheets
Bleed resistant
Express delivery – 7-10 days
Full coverage
CMYK or Pantone Printing
Metallic options available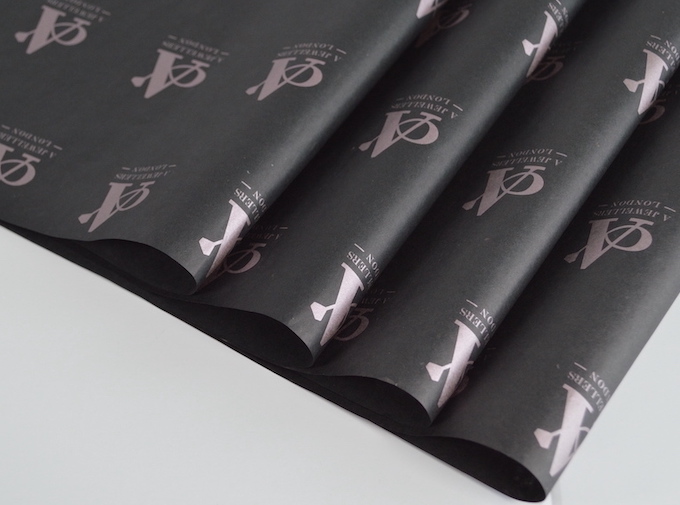 Our Custom Tissue Paper Is Eco-Friendly
Recycled Materials
Primarily we use recycled materials for all our personalised tissue paper.
Bleed Resistant
Food safe inks can be used which are bleed resistant and suitable for all edible items.
Compostable
Uncoated, printed tissue paper is fully compostable. Shred and keep in a composting environment.
Plastic Free
No plastic is used in the production of our custom tissue paper.
Recyclable
Once used our printed tissue paper is fully recyclable.
Bio Degradable
When left exposed in the correct environment, tissue paper will break down into natural elements.
Reviews
See what our customers are saying

I thought getting my logo on tissue paper would have been harder. Sent my logo and it arrived in 11 days. Brilliant

Love my tissue paper. Thanks so much

Great service and very helpful
Reviews
See what our customers are saying

Flawless from start to finish. They are always on the other end of the phone when I have questions.

Always use Comet for my packaging. Never fail to impress

Always use Comet for my packaging. Never fail to impress
Quick Info
Frequently Asked Questions
Full colour, metallic inks
Bleed resistant and food safe
Some tissue paper we have made before
Example Products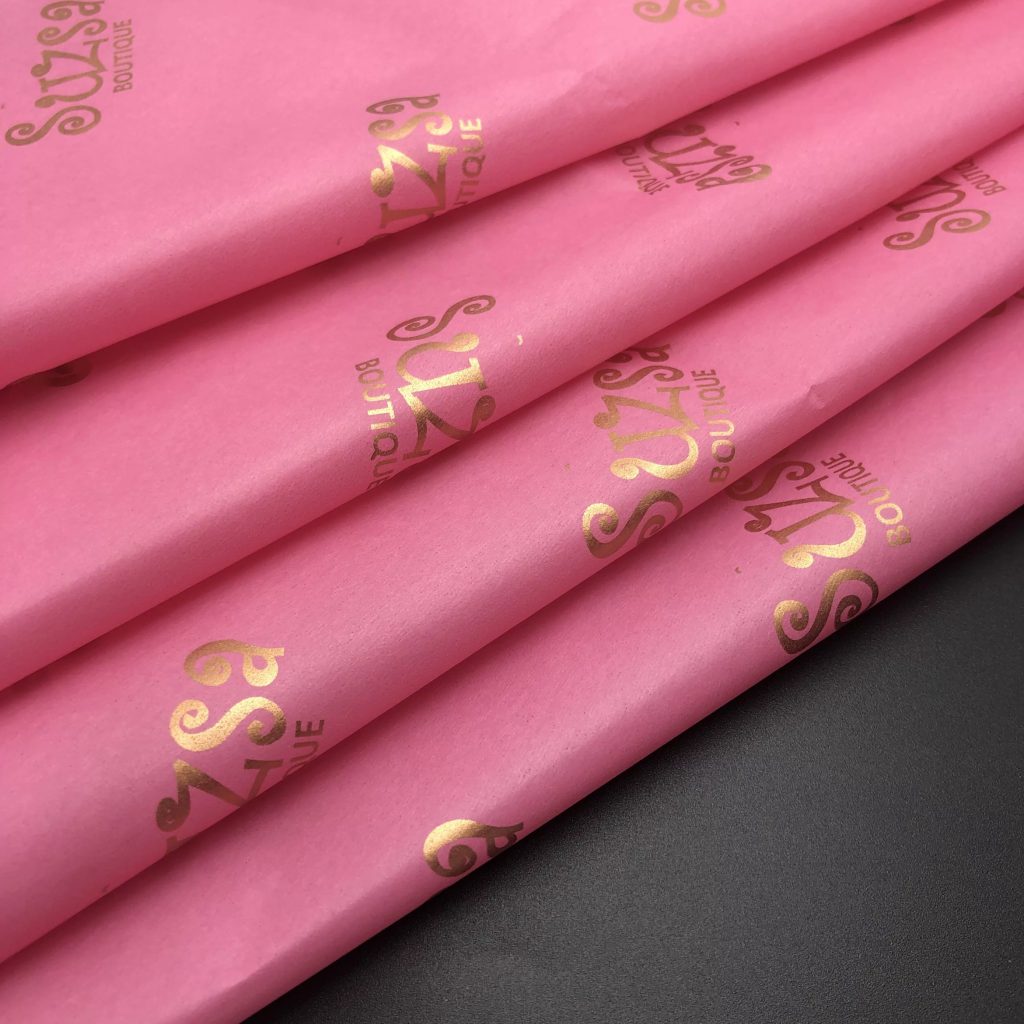 Full Colour Print Tissue With Repeated Gold Logo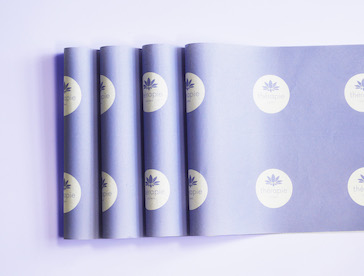 Custom Printed Tissue Paper With Full Colour Flood Print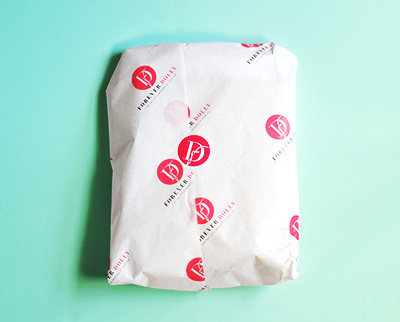 Custom Printed White Tissue Paper With Repeat Pattern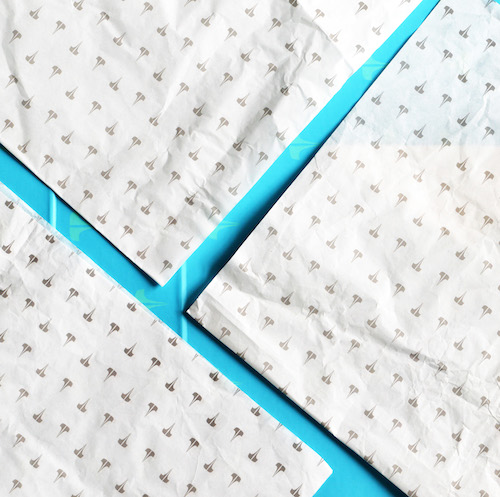 Bespoke Printed Tissue Paper With Repeat Grey Logo