Custom Printed Rope Handle Paper Bags – Get a Quote
Low Minimum Order
Fully custom rope handle bags from just 100 units.
Express Delivery
Need your bags in a hurry? We can make and deliver in 2 weeks.
Dedicated Account Manager
Always on hand to answer your questions. Call 0800 046 5954
Printed Rope Handle Bags – Get A Quote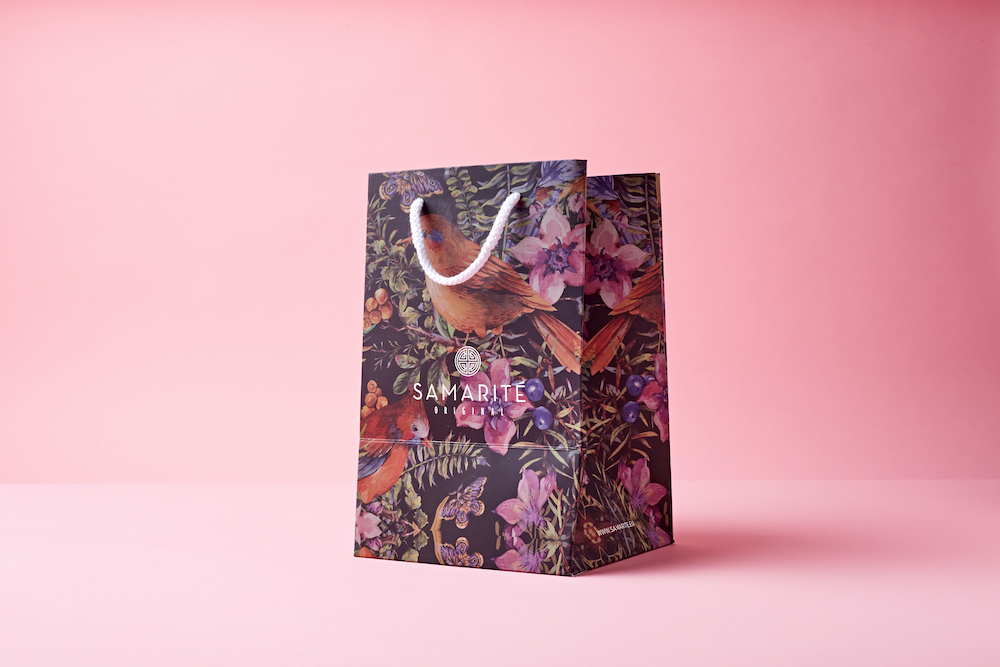 Printed Paper Bags With Rope Handles
Looking for a luxury printed carrier bags for your shop, outlet our boutique? Rope handle paper bags are a great way to show off your brand. Made from thick kraft paper and printable in full colour all over.
Our eco-friendly varnish and cotton rope handles mean the bags are 100% bio-degradable.
Handles come in a variety of colours which are available to choose from at no extra cost.
Quantities starting at just 100 units. So even if you are a small business, you can still get this premium paper bag with your logo printed.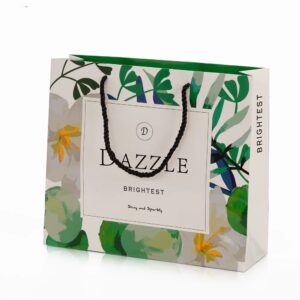 Bespoke Design
Our in house design team are on hand to guide you through the process. We provide production artworks with every order.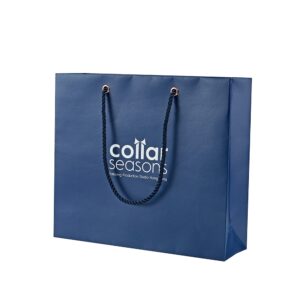 Full Coverage Print
Print anywhere on the bag including the sides and the bottom. CMYK and Pantone colour printing available.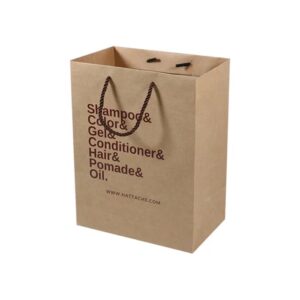 Eco-Friendly Bags
If you want fully recyclable paper bags we can advise on the best materials and print to use.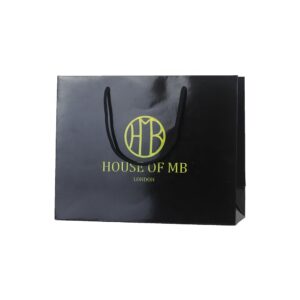 Matt & Gloss Lamination
We can finish the bag with a matt or gloss lamination depending on the final look you are after
Premium Print Finishes On Our Paper Bags
Looking for something extra special on your custom bags?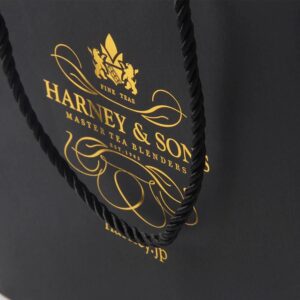 Gold Foil Print
If you want to create a premium paper bag then gold foil print is a fantastic option. Print your full logo in gold to create a truly bespoke look for your retail bags.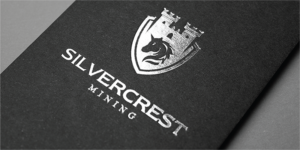 Silver Foil Print
Silver foil is another beautifully reflective print finish. Designed to catch your attention, foil printing is a very popular high end option.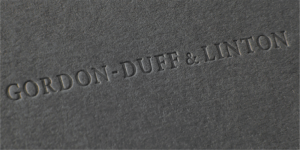 Debossing & Embossing
These two printing methods create a subtle and unique looking print. Best used for lettering or a simple logo.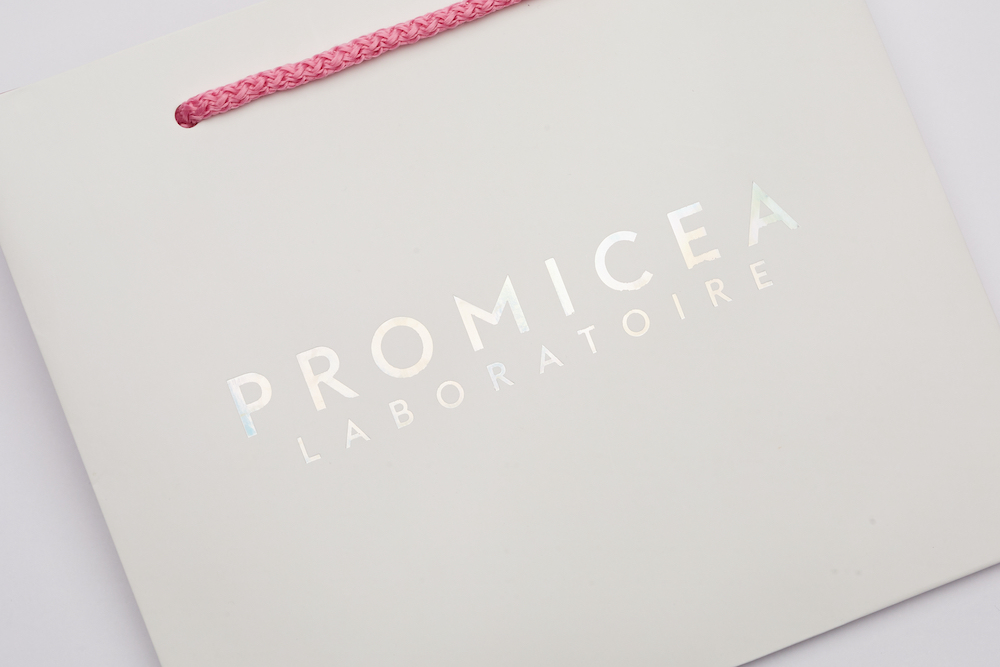 Bespoke Carrier Bag Printing
At Comet Packaging we help clients create premium personalised paper bags. Everything is made bespoke to your requirements which means every aspect of the bag can be customised.
Choose your exact size. Whether you are selling small items like cosmetics or larger items like clothing and gifts, make the bag to a size that suits you.
Print any design you like. Add your logo, social media handles, special message or even a custom design to your bags.
We can offer a wide range of colours and lengths so get in touch to find out more. Select the rope handle colour to match your design, branding or colour theme. Everything can be personalised so send us your design and we will provide a quote.
Personalised gift bags are most popular with boutiques and luxury retailers who like to show off their branding and style. They are also great gift bags for a promotional event where lots of people will see your business name.
Other Options
If you are looking for ribbon handle paper bags we also produce these with the same premium quality and print finishes. If you want to add some extra accessories to your gift bags or retail bags, we also product printed tissue paper and printed ribbon. Both are a great addition to make your packaging extra special.
We are a wholesale supplier of recyclable paper bags which means we can offer superb discounts for bulk orders. Submit and enquiry today or send us and email to [email protected]. Or if you would like to chat to one of our experienced team then give us a call on 0800 046 5954.
Branding On Rope Handle Paper Bags
It may seem like a very small touch to have personalised bags for your business or store, but we believe that custom branded packaging is a massive selling point and can add value to your products. When a customer receives their goods in your printed bag it will make them feel extra special and proud of their purchase. This is why we take great pride in our bespoke products.
Everything we make is to the highest standard and we only offer the best quality materials and printing processes. We also carry out strict quality control on every order to ensure you are happy with the final product.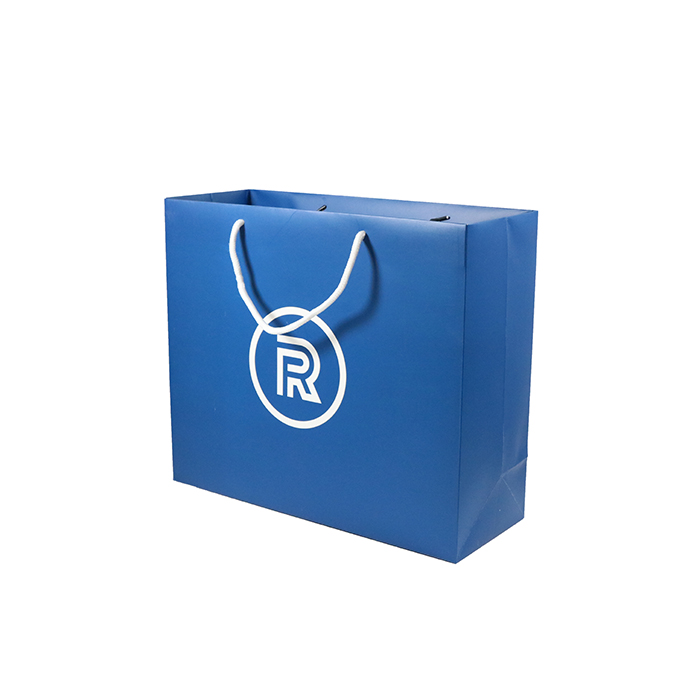 Examples Of Bespoke Rope Handle Paper Bags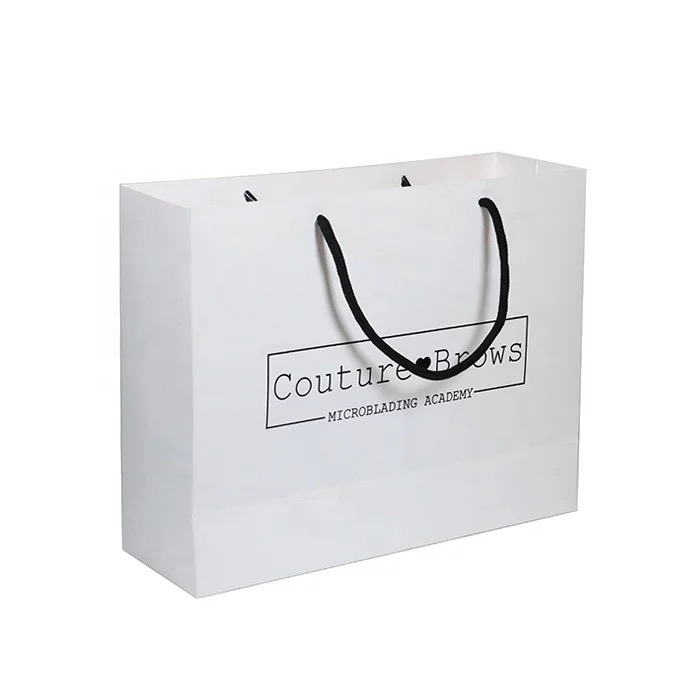 White Bag With Black Print
A simple yet striking design. White and black with a black rope handle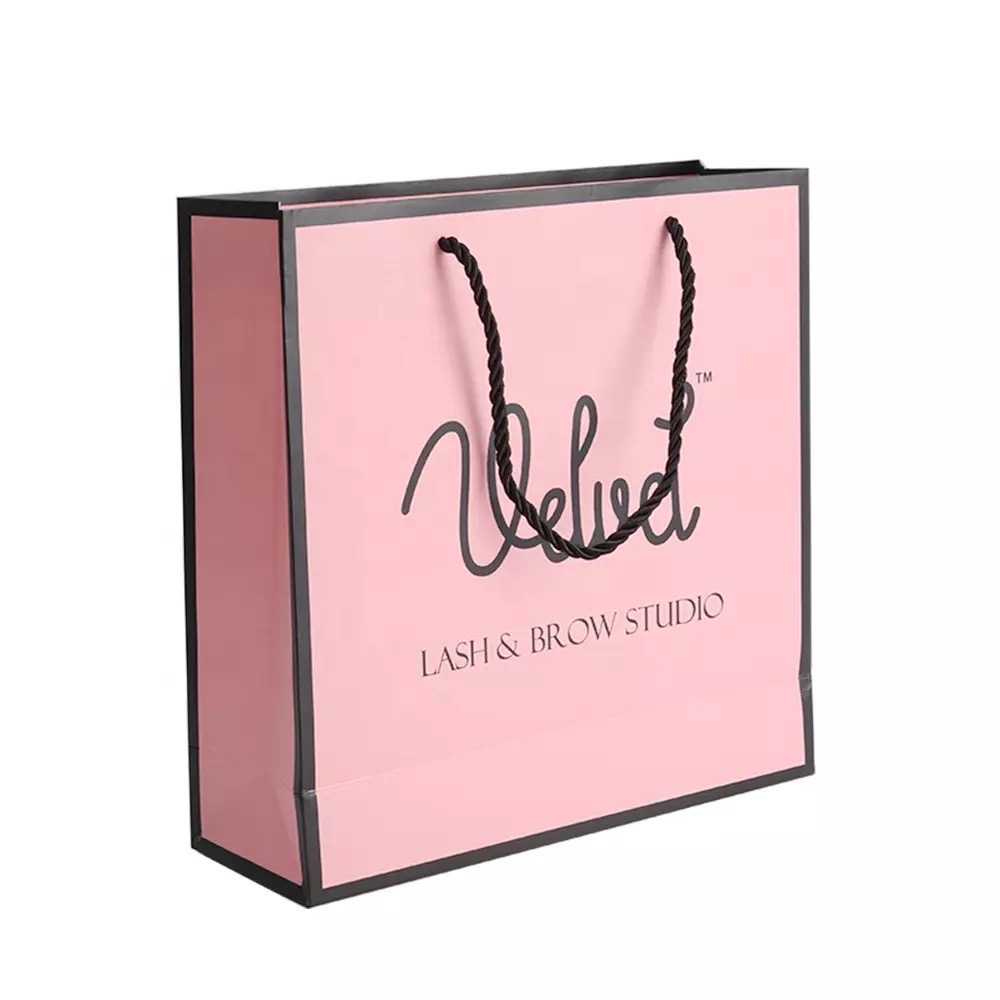 Full Coverage Pink
This design uses a full coverage print with black details.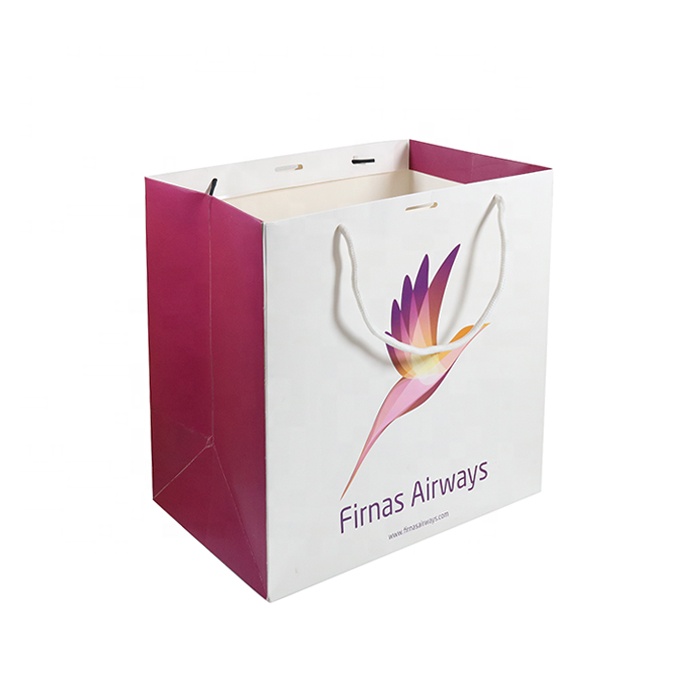 Printed Gusset
Printing on the side of the bag is also an option and can add a splash of colour to your design.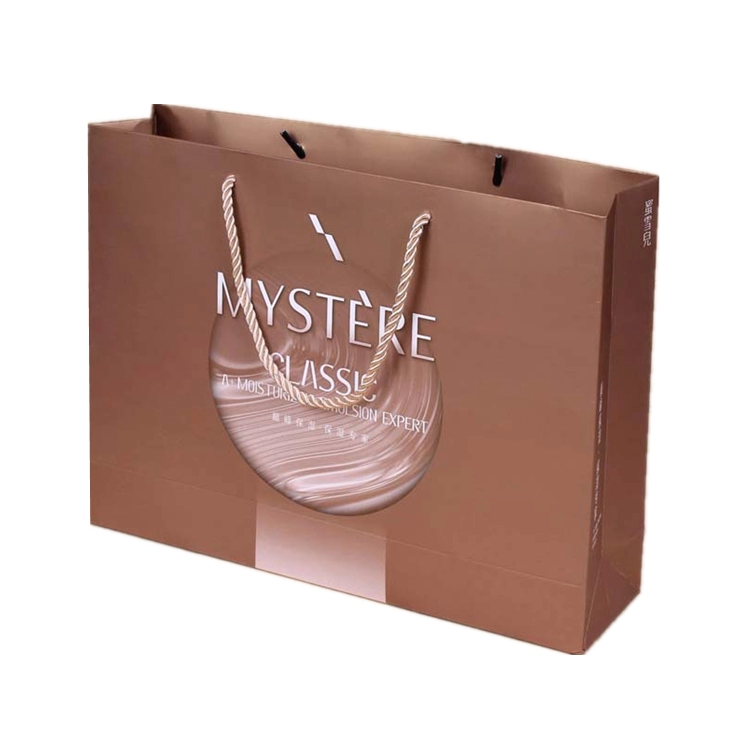 Pantone Specific Colours
If you have A Pantone colour with your brand guidelines, we can use this for your bags.
Our Custom Printed Rope Handle Bags Are Eco-Friendly
FSC Paper
We use FSC certified paper for our rope handle bags.
Bleed Resistant
Our printing ensures that there is no ink run or bleed when these bags are used.
Plastic Free
No plastic is used in the production of our custom printed shopping bags.
Recyclable
Use these bags multiple times or recycle them when finished

Another amazing order, excellent quality and great service.

My experience with Comet was fantastic and I would highly recommend this company.

Amazingly fast turnaround and reponsive team, will be using Comet again!
Reviews
See what our customers are saying

Flawless from start to finish. They are always on the other end of the phone when I have questions.

Always use Comet for my packaging. Never fail to impress

Always use Comet for my packaging. Never fail to impress
Quick Info
Frequently Asked Questions
Bespoke Rope Handle Paper Bags & Gift Bags
The rope handles on these luxury paper bags are fed through the bag turnover and knotted. on the inside.They offer exceptional strength and you can fully customise the length of your handles to create a handheld or shoulder carrier bag.
You can choose from a wide range of different rope handle materials and thicknesses. Our polypropylene rope handles offer a strong and cost effective solution. They come in a wide range of eye-catching colours and are available in thicknesses ranging from 2mm to 8mm.

If you are looking for something a bit more premium whilst keeping your materials as eco-friendly as possible, then our soft cotton rope handles are the perfect choice. Again these ropes can come in a wide range of stunning colours and you can also choose the thickness of your rope. Our 8mm thick deluxe cotton rope handles are the perfect addition to a custom branded retail bag.

Not only can you choose from a range of handle widths but you can also opt for deluxe and twisted braid styles. Contact our friendly packaging experts for more information and an instant quotation.

As well as polypropylene and cotton ropes we also offer a range of strong and durable polyester ropes. These ropes are available 5mm-9mm thicknesses and in a range of colours to suit your brand or event.

All of our handle options are sustainably sourced, fully recyclable and dyed without the use of harmful chemicals.
Custom Paper Bags Materials
Our go-to luxury artpaper is 190gsm white. This is considered a more premium option than the industry standard – we like to provide the best possible quality out there. As the base layer is white, we can colour the bags any colour which is the main advantage from making the products bespoke. Just provide us with a pantone reference and we'll use this to colour the outside of the bags through flood printing. Yes you can even print on the inside as well if you wish.
If you do decide to flood print the material, the bag will finish with a naturally occurring machine varnish. We can go further from here and add a lamination to the paper. If you want that added layer of protection that adds some character to your product then we would apply a matt lamination. Perhaps you'd like the bags to beam once the light strikes it, then add a gloss lamination.
Finally, we can go even more premium and add an anti-scratch matt lamination to the paper. We advise going for this option when flood printing with dark pantones, i.e. black, navy, grey, brown etc. The anti-scratch laminate will protect your bags from any scuffs, scrapes and finger marks to ensure your customer is completely in awe of the packaging.